JoeyPinkney.com Exclusive Interview
5 Minutes, 5 Questions With…
Perri Forrest, author of A Lioness' Tale
(Chic Lioness Publishing)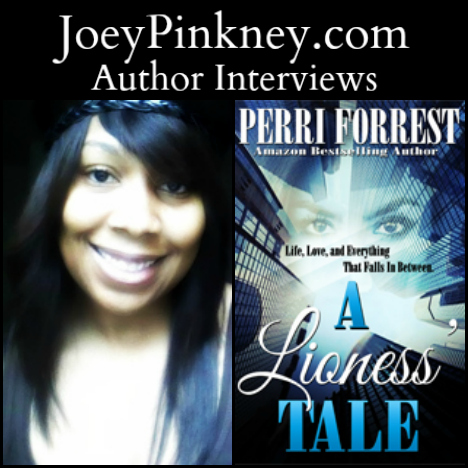 A Lioness' Tale focuses on the life of Gabriella Alexis Sandoval. The story begins with a young Gabriella going through a very painful breakup with her high school sweetheart. Distressed by the turmoil that her daughter is enduring as a result of this life event, Gabriella's mother suggests that she travel to Brazil to visit extended family, regroup, and begin her healing process.
When Gabriella arrives in Brazil, her best friend Natalia introduces her to the beautiful resort, Paraiso Belo. Gabriella comes of age and  emerges from her experience in Brazil having faced some realizations about herself. Those realizations plant seeds inside Gabriella that push her into overdrive. She delves deeper into who she was, who she is and who she hopes to become.
She finishes college and sets out on an entrepreneurial road and is successful in all areas . . . except love. When she comes face-to-face with a past love, she comes to understand that person is the very reason she has steered clear of love.
Joey Pinkney: Where did you get the inspiration to write "A Lioness' Tale"?
Perri Forrest: A Lioness' Tale, was actually born from a short story titled, Rendezvous. When I wrote Rendezvous, I had such a great time and felt like I was in the story doing a walk-through. Hopefully, that doesn't sound weird, but I did feel like a part of the story. There was that much of a connection. Continue reading 5 Minutes, 5 Questions With… Perri Forrest, author of A Lioness' Tale →