JoeyPinkney.com Exclusive Interview
5 Minutes, 5 Questions With…
Demetrice Prince, author of The Madness In Love
(Self-Published)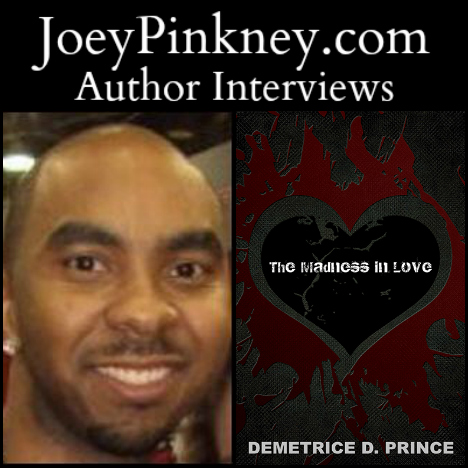 This is the first installment in the series Reflections In Time. It is a collection of poetry about the different phases and stages of love. Love fosters madness. Sometimes it is good, and sometimes it is bad. Whichever it is, the truth is that love is madness, a tremendous melody of emotion: Love, Joy, happiness, Fear, Anger, Hurt, Lust.
Joey Pinkney: Where did you get the inspiration to write The Madness In Love?
Demetrice Prince: The inspiration for the book came from the personal experiences that I found myself in mostly during high school and after. I also Continue reading 5 Minutes, 5 Questions With… Demetrice Prince, author of The Madness In Love →