JoeyPinkney.com Exclusive Interview
5 Minutes, 5 Questions With…
Pinky Dior, author of The Hustler's Daughter
(DC Bookdiva Publications)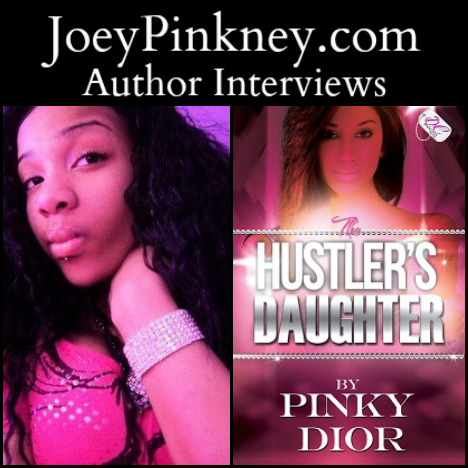 Mercedes Carter is the daughter of a well-known drug dealer Don Carter. Mercedes was born with a silver spoon in her mouth, already accustom to the lavish life: expensive house, nice clothes, and last, but not least, she had the perfect family.
Mercedes thinks her life is perfect being a hustler's daughter. Unbeknownst to her, her parents' past has come back to haunt them. Mercedes life is affected by their secret past, causing a whole lot of drama, murder and consequences -they all have to pay.
Joey Pinkney: Where did you get the inspiration to write "The Hustler's Daughter"?
Pinky Dior: I had the title "The Hustler's Daughter" in my head for years. I considered myself a hustler's daughter. My brother and I were talking about what I can write that would be dope but different. I took it from there. Continue reading 5 Minutes, 5 Questions With… Pinky Dior, author of The Hustler's Daughter →