JoeyPinkney.com Exclusive Interview
5 Minutes, 5 Questions With…
Queen Anoshi, author of Soul Mates: Meeting of Twin Flames
(Mari Q Presents)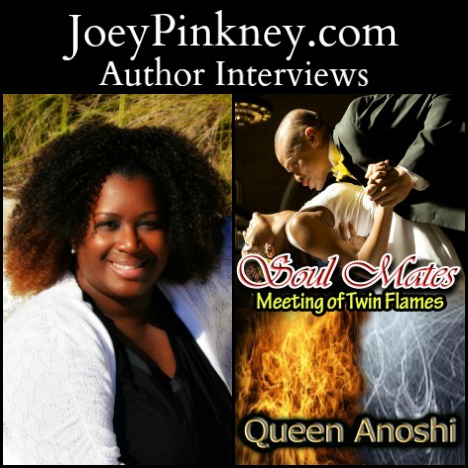 Shana and Dervin are two divorced parents who are successful in their respective businesses. Shana has built her life around her daughter and her creative design studio. She isn't looking for love but her heart is longing for something special. Dervin is satisfied with his mortuary and taking care of his daughter. Although he is currently dating , he isn't looking for a commitment.
After a chance meeting in a local establishment in Gainesville, FL, their lives are forever changed. The passion that is awakened in them will take the lovers to heights unknown. Secret desires will be answered, and love will embrace them both.
What happens when his ex comes into the picture and secret are revealed?  Will they have enough love to stand the test of time? What does it feel like to a woman finds her Soul Mate and Twin Flame?
Joey Pinkney: Where did you get the inspiration to write Soul Mates: Meeting of Twin Flames?
Queen Anoshi: Soul Mates was a personal short-story. This tale was never meant to be a book or to be made public.  A friend read it and told me I should make it longer and publish it.  Soul Mates was the first book that I have ever written, and love was my motivation.
JP: What sets Soul Mates: Meeting of Twin Flames apart from other books in the same genre?
QA: Soul Mates is straight from my heart. This novel was written with love and compassion. This symbolizes my personal beliefs about what a Soul-Mate-kind-of-love can be.  Soul Mates is based on the best parts of my life and moments when love was everything.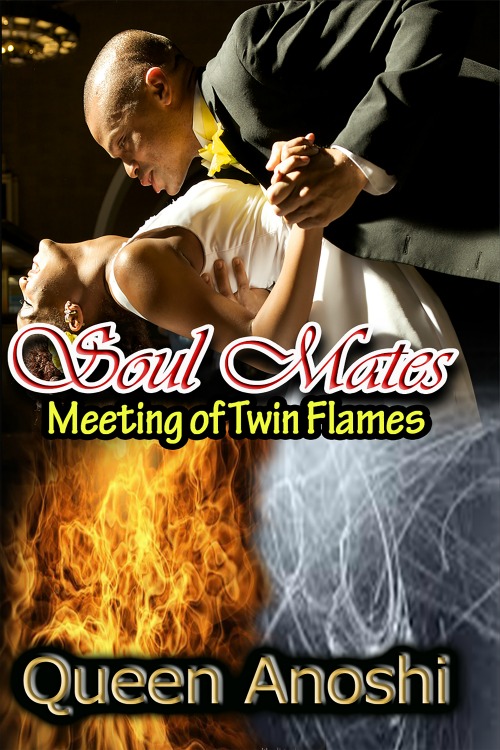 JP: As an author, what are the keys to your success that lead to Soul Mates: Meeting of Twin Flames getting out to the public?book
QA:  Believing in myself was the key to Soul Mates getting out there.  I also believed that if others read this story, they can believe that true love can exist after heartbreak.
JP: As an author, what is your writing process? How long did it take you to start and finish Soul Mates: Meeting of Twin Flames?
QA:  I always meditate before i write, and I listen to what the characters in my mind have to say.  I don't force words. Instead, I allow them to direct me.  It took me a year to write Soul Mates.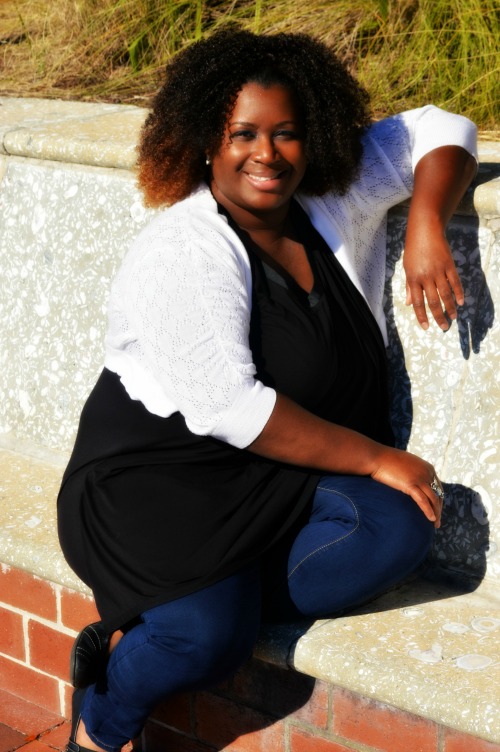 JP: What's next for Queen Anoshi?
QA:  I currently have five other books published. Gemini Breed and Her Shifter's Future are paranormal romances. Queen of Spades, King of Heart and Trump Tight are three books in a psychological suspense series. I am currently writing a novella entitled Can I keep you in Mind.
I also opened a publishing company so that I can help others realize their dream like I have –  Mari Q Presents, LLC.