JoeyPinkney.com Exclusive Interview
5 Minutes, 5 Questions With…
Alah Adams, author of American D-Boy
(Wahida Clark Publishing)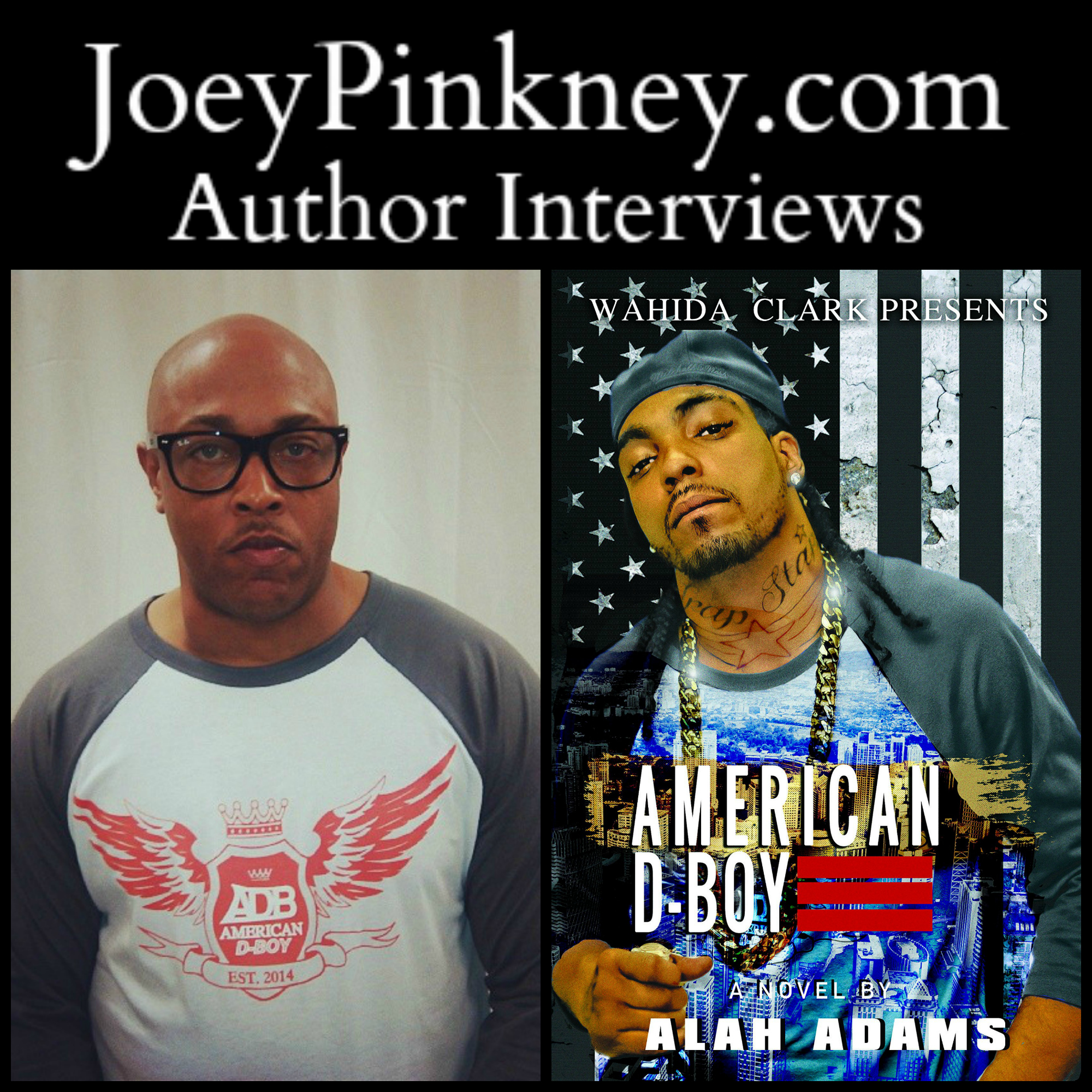 Jason and his little brother Darius were born into the dope game. After being left to fend for themselves on the streets, they met George, a high level heroin supplier.
They quickly blow up. Things get to crazy for Jason, so he quits his day job as a dope dealer to become DJ. As DJ Jay-Roc, he lands a dream job at the biggest hip hop radio station in America. It came with a price…
Darius goes on to become D-Boy – one of the biggest dope dealers on the East Coast. When he finds out who George really is, he realizes there is only one way out of this game.
Joey Pinkney: Where did you get the inspiration to write American D-Boy?
Alah Adams: I got the inspiration to write American D-Boy from the real Rick Ross story and Hip Hop in general. I dedicated it to the late great Jam Master Jay, one of my favorite DJs. The characters were based on people that I know,  so they influenced the development of those characters. I also got inspiration from the corrupt government of the United Snakes Of America. Continue reading 5 Minutes, 5 Questions With… Alah Adams, author of American D-Boy →