JoeyPinkney.com Exclusive Interview
5 Minutes, 5 Questions With…
J.M. Lominy, author of The Deadly Rose, An Assassin's Tale
(Five Sons Publishing)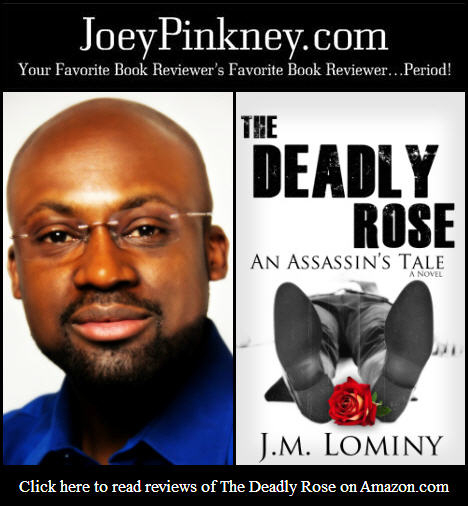 Pierre-André François is the most popular soccer player in Haitian history. He has a well-kept secret; he is the feared Haitian assassin, known as The Little Rose. He kills with style and finesse, like a famous painter who brushes with endless strokes of red, and signs his work with a rose.
After he assassinates a popular Haitian senator, The Little Rose finds himself the hunted by an unknown psychopathic killer. The assassin has always been confident in his deadly skills, until he faces the machete-carrying killer.
Joey Pinkney: Where did you get the inspiration to write "The Deadly Rose, An Assassin's Tale"?
J.M. Lominy: I have always had a love for history. After visiting Haiti in 2001, I rekindled my love for the country and its rich history. It was this love of history that inspired the writing of "The Deadly Rose, An Assassin's Tale". Continue reading 5 Minutes, 5 Questions With… J.M. Lominy, author of The Deadly Rose, An Assassin's Tale →