JoeyPinkney.com Exclusive Interview
5 Minutes, 5 Questions With…
Angel Santos, author of Swag
(Wahida Clark Presents)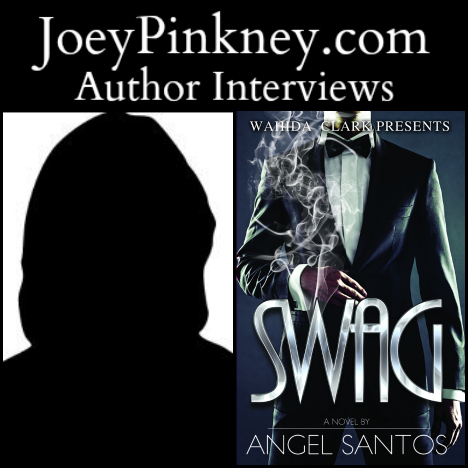 An intelligent woman dripping with sex appeal, devious ambition, and serious "swag" single-handedly intends to snag a top crime boss and infiltrate his entire organization after many failed attempts by the police department, DEA and FBI. But a new jack by the name "Swag" enters the scene with the exact same ambition.
Joey Pinkney: Where did you get the inspiration to write "Swag"?
Angel Santos: First off, I was inspired by Tasha Macklin, my best friend for life and her husband, Trae. Once I saw that Tasha wrote her book "Baller Dreams", I got inspired. Second, my inspiration comes from living life – the things I see going on around me. Continue reading 5 Minutes, 5 Questions With… Angel Santos, author of Swag →