JoeyPinkney.com Book Review
"Archie's Psalm"
by Christopher D. Burns
5 of 5 Stars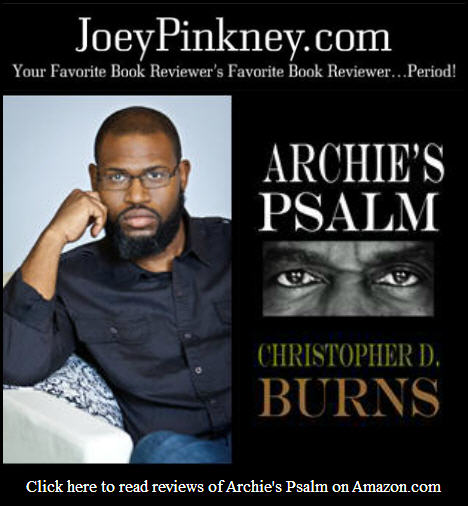 In a 1970s neighborhood, the tale of "Archie's Psalm" by Christopher D. Burns unfolds.
This book tells a story set in North Memphis, but this story holds true for Black people in many communities across the United States. It tells the story of a group of people devastated by generation after generation of men leaving families broken because of their absence. The landscape of this North Memphis neighborhood is taking a pervasive turn for the worst with festering problems like the presence of gangs that are looking younger and younger recruits to peddle drugs, lack of city planning, single-mothers working more than one job and leaving children to raise themselves and the disrespect of elders by children who aren't being taught any better. The community center steadily gives way to gang activity. Gun violence becomes a reality. Vietnam War veterans come home zombified from heroine use or in pine boxes for burial.
In all this, much of the book centers around the lives of two characters, Archie and his young protegé, Buck. Continue reading JoeyPinkney.com Book Review – "Archie's Psalm" by Christopher D. Burns →