JoeyPinkney.com Exclusive Interview
5 Minutes, 5 Questions With…
Big Tray Deee and Anthony Barrow, author of Los Angeles Tymez: Urban Tales
(Ave Money Publishing)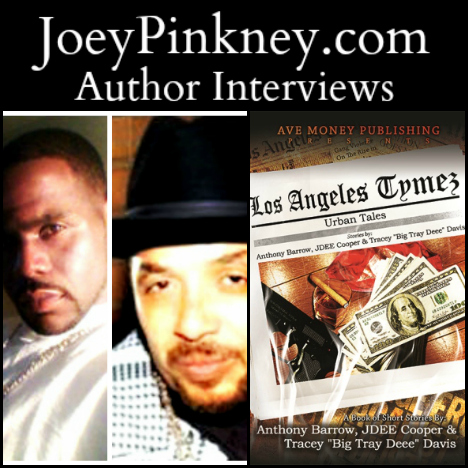 "Los Angeles Tymez" features three tall tales of urban grit that mix sex, drugs and game like a Molotov cocktail.
Joey Pinkney: Where did you get the inspiration to write "Los Angeles Tymez: Urban Tales"?
Big Tray Deee: I wanted to challenge my creative writing ability. Being a strong, solid male figure, I decided to step outside of myself and into the mental and emotional realm of what I imagined to be that of an everyday female stripper.
I've certainly been acquainted with several of them, along with frequenting enough of their establishments to be reasonably capable of comprehending their fundamental flavor and overall challenges. Continue reading 5 Minutes, 5 Questions With… Big Tray Deee and Anthony Barrow, author of Los Angeles Tymez: Urban Tales →