JoeyPinkney.com Exclusive Interview
5 Minutes, 5 Questions With…
James Scott, author of Buffalo City Czar
(Prodigy Publishing Group)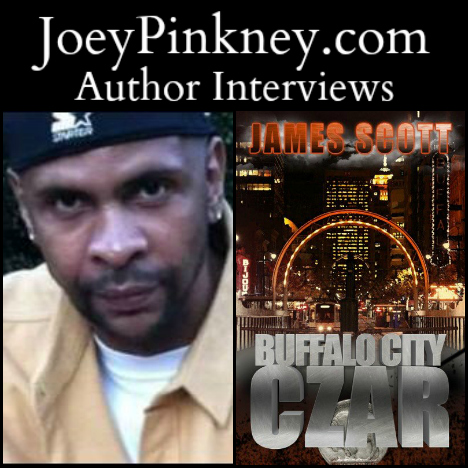 "Buffalo City Czar" is a crime novel. It details the story of a fictitious New York crime family syndicate in Buffalo City (and Cleveland, Ohio) headed by Cesare, who became synonymous with the Black Syndicate Organization. The novel covers the late nineties and also provides the back story of Cesare from early childhood to adulthood.
Joey Pinkney: Where did you get the inspiration to write "Buffalo City Czar"?
James Scott: I was inspired to write "Buffalo City Czar" after spending eight years in prison. As a product of my environment, I truly believed that my criminal life was how life was supposed to be. I was wrong. Continue reading 5 Minutes, 5 Questions With… James Scott, author of Buffalo City Czar →