JoeyPinkney.com Exclusive Interview
5 Minutes, 5 Questions With…
Claude Bouchard, author of Vigilante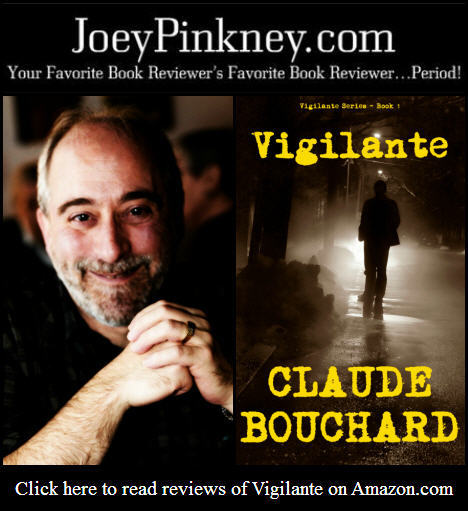 Montreal, summer of 1996 and in the dark of night, a vigilante prowls the city's streets. The targets of his bloody rampage: Murderers. Gang bangers. Rapists.
Six months. Sixteen murders. The harried police are without a clue until they receive an email from the assassin himself. Lieutenant Dave McCall needs help to track the killer's message and calls on Chris Barry who runs a security firm specializing in computer communications.
Together, they launch a grim quest to bring this remorseless killer to justice. But whose justice will prevail: theirs or the vigilante's?
Joey Pinkney: Where did you get the inspiration to write "Vigilante"?
Claude Bouchard: Though "Vigilante" has nothing to do with O.J. Simpson, it is while watching his trial during the summer of 1995 that the idea for my book was born. As it became apparent that Simpson was literally getting away with murder, I got to thinking of writing a story about someone out there "administering" a crueler justice to those who slipped through the system's loopholes. Continue reading 5 Minutes, 5 Questions With… Claude Bouchard, author of Vigilante →