JoeyPinkney.com Exclusive Interview
5 Minutes, 5 Questions With…
Saleem Little, author of Black Girl, White World: Crossing the Line
(Mitanni Publishing)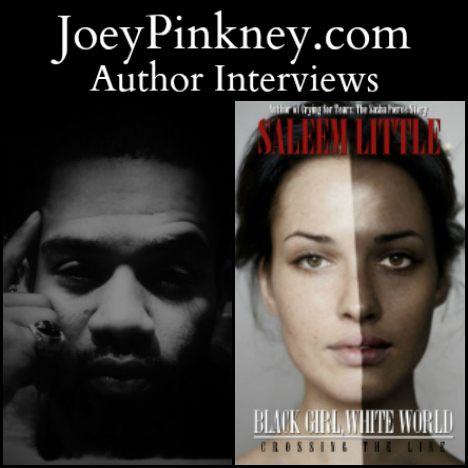 Black Girl, White World is one woman's quest for an identity in a world in which she feels like a stranger; a world in which, as Toni Morrison put it, "American meant white and everyone else had to hyphenate."
Dahlia is exposed to injustices at a very young age; from the false imprisonment of her father, to the slap on the wrist received by a man convicted of molesting twelve boys and girls at the shelter she was forced to reside in after losing her mother and father.
By the time she reaches college, she fully understands racial discrimination and the effects of it and finds herself in the middle of a racial riot on her college campus. In the end, Dahlia's tale is one of self-awakening as she struggles to turn her tumultuous black and white world into one of color, full of love and understanding.
Joey Pinkney: Where did you get the inspiration to write "Black Girl, White World: Crossing the Line"?
Saleem Little:  I was inspired to write Black Girl, White World from an internal disdain for the trivial things that men deem worthy of warring or fighting over. Also the realization that most prejudice, and most misunderstandings, stem from ignorance. More often than not people seem unable to escape the matrix that conditions their ideas and systematically helps to form their habits and coerces their decision-making. Continue reading 5 Minutes, 5 Questions With… Saleem Little, author of Black Girl, White World: Crossing the Line →