JoeyPinkney.com Exclusive Interview
5 Minutes, 5 Questions With…
Dominique Wilkins, author of Theresa in Wonderland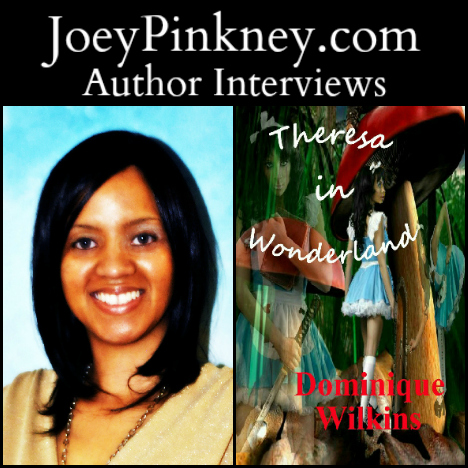 After being viciously attacked with a box cutter, a bystander named Tina jumps in to save Theresa's life. Theresa becomes indebted to her and determines they'd be friends to the world blows up. Until it does, and Tina happens to be the bomb! Find out why and how!
Joey Pinkney: Where did you get the inspiration to write "Theresa in Wonderland"?
Dominique Wilkins: There is a message I wanted to get across to my readers: just because a person does one good deed, does not overshadow that they are capable of doing 10 bad ones. This is something that must be treated accordingly because people fall victim to this everyday. Continue reading 5 Minutes, 5 Questions With… Dominique Wilkins, author of Theresa in Wonderland →