JoeyPinkney.com Exclusive Interview
5 Minutes, 5 Questions With…
L.J. Kaufman, author of It's Never A Secret
(Infinity Publishers)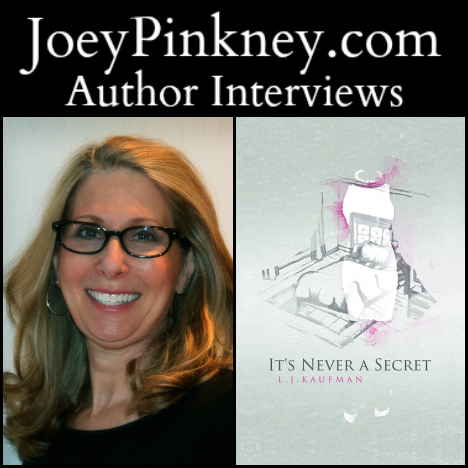 "It's Never A Secret", is a psychological thriller where the reader experiences the systematic brainwashing of Erica at the hands of her abusive husband, Neil. Golden handcuffs trap her in a cycle of abuse of cruelty and forgiveness. Erica blames herself for Neil's escalating violence.
When keeping her secret of the abuse proves impossible, Erica's true friends emerge encouraging her to break free. Her reluctance to flee her oppressive and dangerous marriage leads to catastrophic consequences. Revenge becomes her motivation for recovery.
Joey Pinkney: Where did you get the inspiration to write "It's Never A Secret"?
L.J. Kaufman: "It's Never A Secret" sprung from escalating reports of family violence. The acceptance of domestic abuse has become epidemic in our society. The blasé attitude and even glorification of abuse is disturbing. Continue reading 5 Minutes, 5 Questions With… L.J. Kaufman, author of It's Never A Secret →