JoeyPinkney.com Exclusive Interview
5 Minutes, 5 Questions With…
Janice G. Ross, author of Jumping Ship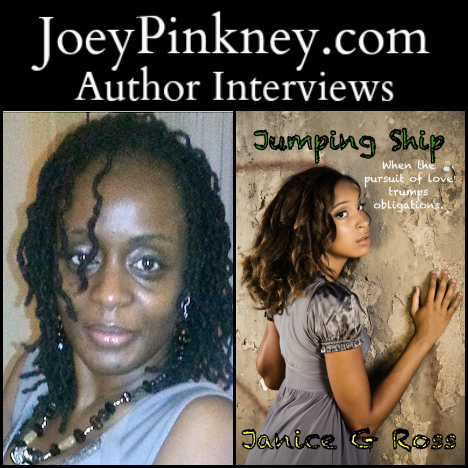 In 1975, pregnant seamstress Petrina Dugal became a runaway at the age of 26. She ran away from a brutish husband, Roger, and their home in Guyana, South America. At the heart of her rebellion – an enigmatic lover, Michael Chen. Pet and Mikey, allowed love to blossom in front of her police officer husband and an intrusive community. Were they not aware of the dangers? Or did the pursuit of love trump obligations?
Joey Pinkney: Where did you get the inspiration to write "Jumping Ship"?
Janice G. Ross: I was born in Guyana, South America, and migrated with my family to the States at a very early age. Although I've been privileged to have been brought up as a Guyanese child and exposed to the Caribbean culture, I craved for more of its rich lifestyle. Continue reading 5 Minutes, 5 Questions With… Janice G. Ross, author of Jumping Ship →