JoeyPinkney.com Exclusive Interview
5 Minutes, 5 Questions With…
Kevin Barron, author of Black Rising
(Blurb)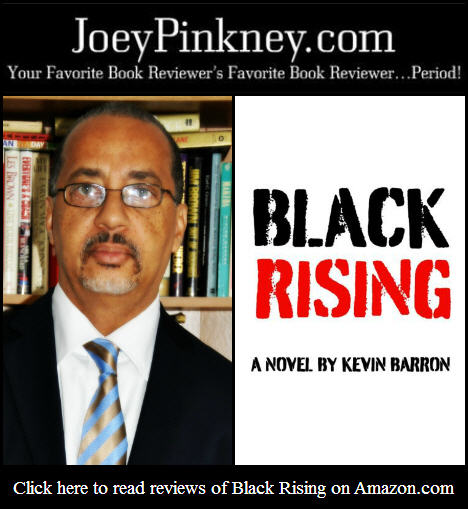 "Black Rising" is a novel about a network of Black organizations covertly collaborating to gain power in America Its military wing has set out to enforce their own version of justice against those individuals and organizations who have gotten away with injustices against Black people.
In the midst of their mission operatives Marcus Brooks, Zarida Johnson, and Lisa Banks are entangled in a romantic conflict that could jeopardize their relationships and the mission.
All the while the network and its operatives are being pursued by a persistent NYPD detective and other law enforcement officials.
Joey Pinkney: Where did you get the inspiration to write "Black Rising"?
Kevin Barron: The inspiration to write "Black Rising" came from the frustration and rage of injustices committed against black people in general, but police and racist killings in particular, and how our reactions to these injustices bear the same result: a few weeks of rallies and protest and the attackers are freed, and we wait for the next incident to do it all over again. Continue reading 5 Minutes, 5 Questions With… Kevin Barron, author of Black Rising →