JoeyPinkney.com Exclusive Interview
5 Minutes, 5 Questions With…
K. L. Belvin, author of Lukewarm Saint
(Bravin Publishing, LLC)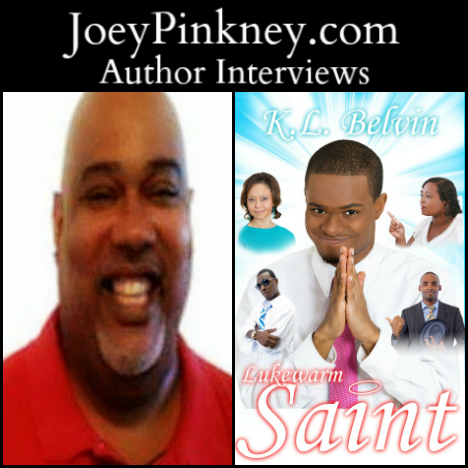 Lukewarm Saint takes you into the life of Kevin Watkins, a handsome Brooklyn Educator who happens to be a strong ladies man. But what is he to do when torn between what he wants and the reoccurring feelings of guilt?
Kevin's best friends are polar opposites: one, a born-again Christian, and the other, the owner of a gentleman's club. Both men want Kevin to lean towards their contrasting ways of thinking. Kevin's mother and grandmother try their best to steer him clear of his womanizing legacy – a legacy left behind by his father and grandfather.
What will he decide to do? What will it take for Kevin to make a decision? How long can a person tempt the Lord before the Lord decides to say, "Enough"? Lukewarm Saint will answer those questions and many, many more.
Joey Pinkney: Where did you get the inspiration to write Lukewarm Saint?
K. L. Belvin: I created Lukewarm Saint to ask readers to consider where is that line drawn when making an important decision about the way they enter into and exit out of interpersonal relationship involving romance and lust. Whether you believe in God or not, there is a point in our lives when we make some critical decisions or the choices will be made for us. Continue reading 5 Minutes, 5 Questions With… K. L. Belvin, author of "Lukewarm Saint" →