JoeyPinkney.com Exclusive Interview
5 Minutes, 5 Questions With…
LynDee Walker, author of Front Page Fatality
(Henery Press)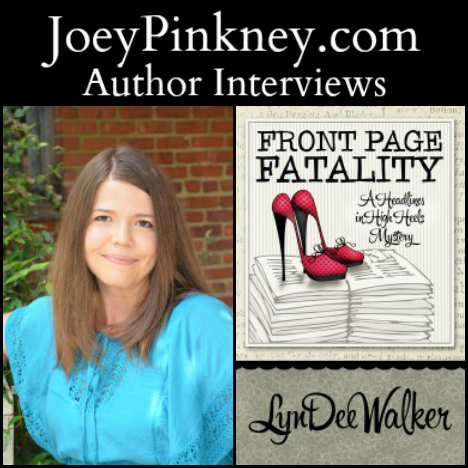 Crime reporter Nichelle Clarke's days can flip from macabre to comical with a beep of her police scanner. Then an ordinary accident story turns extraordinary when evidence goes missing, a prosecutor vanishes, and a sexy Mafia boss shows up with the headline tip of a lifetime.
As Nichelle gets closer to the truth, her story gets more dangerous. Armed with a notebook, a hunch, and her favorite stilettos, Nichelle races to splash these shady dealings across the front page before this deadline becomes her last.
Joey Pinkney: Where did you get the inspiration to write "Front Page Fatality"?
LynDee Walker: I think it came from missing things: writing and the newsroom, specifically. I was a reporter who lived and breathed news, until I became a mom. About five years after I left journalism, Nichelle popped into my head and wouldn't leave me alone until I started writing her story. Continue reading 5 Minutes, 5 Questions With… LynDee Walker, author of Front Page Fatality →