JoeyPinkney.com Exclusive Interview
5 Minutes, 5 Questions With…
Kim Golden, author of Maybe Baby
(Echo Books – Stockholm)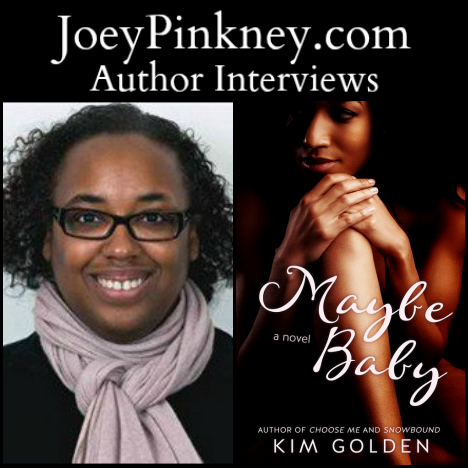 Imagine finding out you could never have a baby with the man you love…
Expat American Laney Halliwell finds out the hard way when Niklas tells her he had a vasectomy before they met and isn't interested in reversing it. Why should he? They've got his kids from his first marriage and an enviable life in Stockholm.
What if you fell in love in the most unexpected way…?
But Laney wants more. So when a friend suggests she look into an alternative sperm bank in Copenhagen to find a potential father for her baby, things don't go exactly as planned. Especially when Laney meets Mads and finds herself falling in love.
Joey Pinkney: Where did you get the inspiration to write Maybe Baby?
Kim Golden: It started with a conversation I had with a friend who was considering going to a fertility clinic and using a sperm donor. We joked about how it would be amusing if choosing a sperm donor was like going to a speed dating session. Continue reading 5 Minutes, 5 Questions With… Kim Golden, author of Maybe Baby →