JoeyPinkney.com Exclusive Interview
5 Minutes, 5 Questions With…
Cachet, author of Miserable Matrimony
(G Street Chronicles)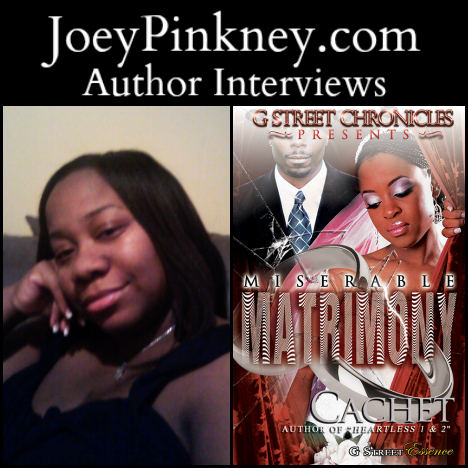 "Miserable Matrimony" is a glimpse into the life of a woman named Chandra, who married a man twenty years older than she. In the beginning of their relationship, Malik treated her with nothing but respect.
Directly after marriage, he changed. He turned into a controlling and abusive bully. He wanted to dictate everything in her life, including what she wore. Chanda does everything in her power to make things right, but nothing seems good enough.
Joey Pinkney: Where did you get the inspiration to write "Miserable Matrimony"?
Cachet: "Miserable Matrimony" came about because I was sitting at home watching Law & Order. A woman was being abused by her husband. I hadn't read a book about that sort of thing. I researched about it. From there, it came to life. Continue reading 5 Minutes, 5 Questions With… Cachet, author of Miserable Matrimony →