JoeyPinkney.com Exclusive Interview
5 Minutes, 5 Questions With…
Pat Simmons, author of A Christian Easter
(Generation Quest Press)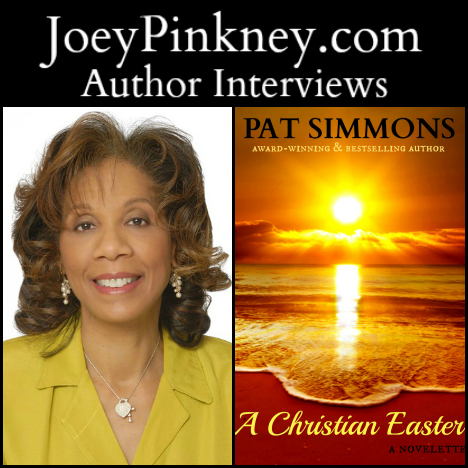 How to celebrate Easter becomes a balancing act for Christian and Joy Andersen and their four children. Chocolate bunnies, colorful stuffed baskets and flashy fashion shows are their competition.
Despite the enticements, Christian refuses to succumb without a fight. And it becomes a tug of war when his recently adopted ten year-old daughter, Bethani, wants to participate in her friend's Easter tradition.
Christian hopes he has instilled Proverbs 22:6, into the children's heart in the short time of being their dad.
Joey Pinkney: Where did you get the inspiration to write A Christian Easter?
Pat Simmons: I wanted to see more Christ-centered celebration in Easter. Continue reading 5 Minutes, 5 Questions With… Pat Simmons, author of A Christian Easter →