JoeyPinkney.com Exclusive Interview
5 Minutes, 5 Questions With…
Ric Nero, author of Revealing Revelations
(Pink Kiss Publishing)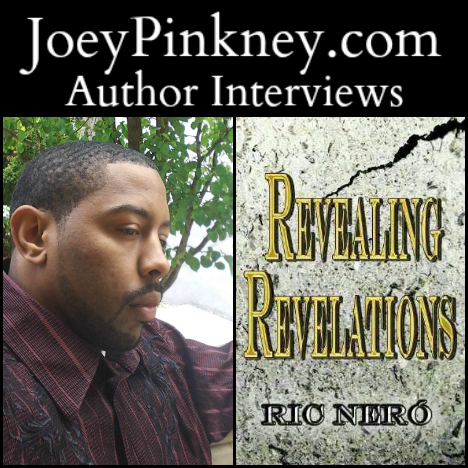 "Revealing Revelations" about two men from two worlds focusing on bringing down the hidden agendas of secret society's hidden plans. Secret after secret the unveil just to find themselves in biblical apocalypse.
Joey Pinkney: Where did you get the inspiration to write "Revealing Revelations"?
Ric Nero: Some may say pure imagination. I believe God led me to "Revealing Revelations". Continue reading 5 Minutes, 5 Questions With… Ric Nero, author of Revealing Revelations →