JoeyPinkney.com Exclusive Interview
5 Minutes, 5 Questions With…
Vern E. Smith, author of The Jones Men
(Rosarium Publishing)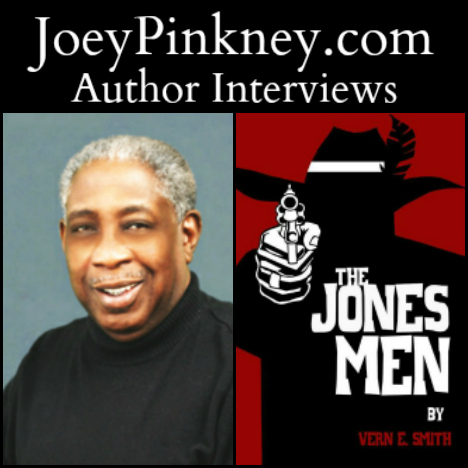 Set in 1974, Lennie Jack and Joe Red, two ambitious young heroin dealers launch a bold plan to control Detroit's drug trade with a daring robbery of the biggest kingpin in town, ex-cop Willis McDaniel.
With the clock ticking on an all-out war, Lennie Jack and Joe Red race to set up their takeover plan while trying to stay a step ahead of McDaniel's deadly hunters and a squad of police detectives lead by Big Al Lewis. The book unfolds in cinematic chapters at an astonishing pace that places the reader at the center of the action.
"A large accomplishment in the art of fiction." — New York Times Book Review.
Joey Pinkney: Where did you get the inspiration to write "The Jones Men"?
Vern E. Smith: The Jones Men grew out of my work as a journalist. I was a bureau chief and national correspondent for Newsweek, and before that a newspaper reporter in California.
I reported a story for the magazine that turned into a piece called "Detroit's Heroin Subculture," in which I first used the term "jones men" to describe the players in that world. Continue reading 5 Minutes, 5 Questions With… Vern E. Smith, author of The Jones Men →