JoeyPinkney.com Exclusive Interview
5 Minutes, 5 Questions With…
Rumont TeKay, author of Venom In My Veinz
(Wahida Clark Presents)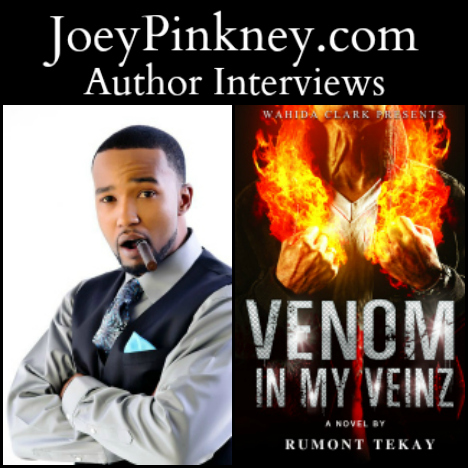 "Bonnie and Clyde times ten" would best describe Bromise and Chasidy in this explosive, true-to-life tale. They share a twisted love story that hinges on murder, mystery and calculated brilliance! While in the midst of completing each phase of their ingenious plot with precision, they fight against their rivals, love for each other, and their demons within!
Joey Pinkney: Where did you get the inspiration to write Venom In My Veinz ?
Rumont TeKay: I was inspired much like Wahida Clark. While doing time, a very talented author caught my attention with his novels. He wasn't the first to do it, but his books were the first to resonate with me. His name is Victor L. Martin. After I read his first book, the flame within me was lit. Continue reading 5 Minutes, 5 Questions With… Rumont TeKay, author of Venom In My Veinz →