JoeyPinkney.com Exclusive Interview
5 Minutes, 5 Questions With…
M. Pierce, author of Night Owl
(St. Martin's Press / Macmillan)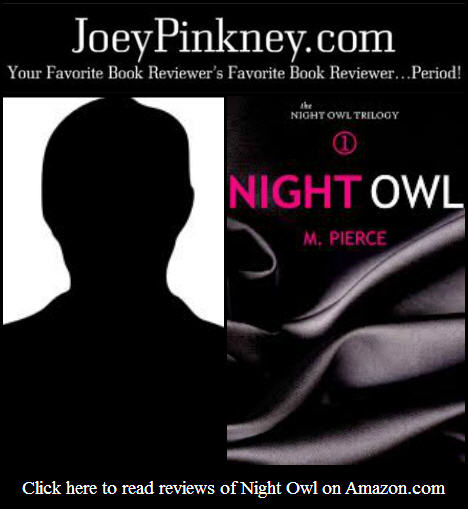 "Night Owl" tells the story of two strangers — Matthew Sky and Hannah Catalano — who meet online as writing partners. Their relationship is safe and anonymous. When Hannah slips up and sends Matt an email with her name and picture, everything changes.
Matt is drawn to Hannah inexorably and, despite Matt's many secrets, the two soon begin a heated real life romance. When Matt's secrets come to light, Matt and Hannah's love is put to the test.
Joey Pinkney: Where did you get the inspiration to write "Night Owl"?
M. Pierce: I got the inspiration for "Night Owl" from a girl and from my life. That's really all I can say. Continue reading 5 Minutes, 5 Questions With… M. Pierce, author of Night Owl →