JoeyPinkney.com Exclusive Interview
5 Minutes, 5 Questions With…
Norlita Brown, author of The Last Shall Be First
(Brown Essence, Inc.)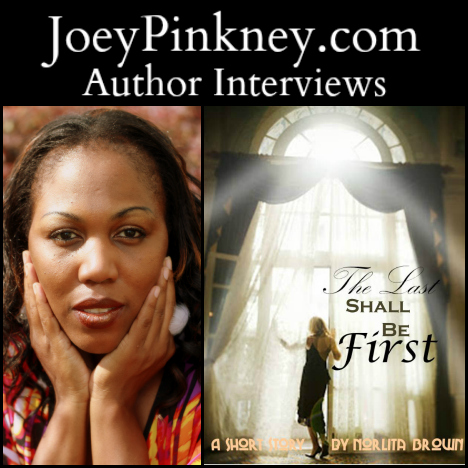 "The Last Shall Be First" is a short story takes you into the life of Jessica Harding. She finds that being a single parent comes with great difficulty.
Walk with her as she leaves behind the things she never should on her journey to raise her children on her own. Will she lose them forever, or will love make its way back to them?
Joey Pinkney: Where did you get the inspiration to write "The Last Shall Be First"?
Norlita Brown: For the past two years, I have been advocating for children. "The Last Shall Be First" is a part of that journey. I write to open the minds of parents to the travesty that some of us place on our children without ever realizing the devestation we're wreaking all in the name of discipline. Continue reading 5 Minutes, 5 Questions With… Norlita Brown, author of The Last Shall Be First →