JoeyPinkney.com Exclusive Interview
5 Minutes, 5 Questions With…
LaDonna Marie, author of Until Tomorrow Comes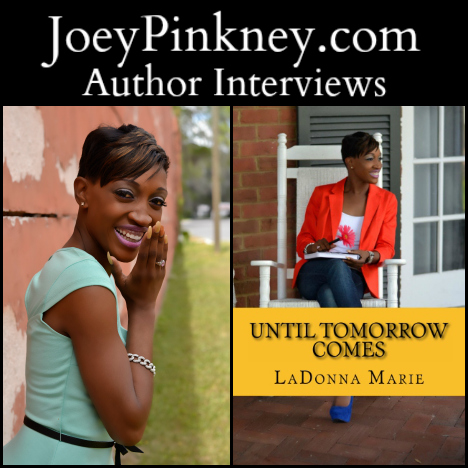 Have you ever had experiences or situations you wished would have worked out differently? Have you ever felt like you could not wait to advance, move, and be promoted to the next level in your life? Have you ever been in a relationship and said, I think I deserve better? Have you ever prayed for your faith in God to increase?
Well all these and more life experiences happen to us all. We all have questions in the moment, storm, relationship, etc. Learning to cope and not react is a part of growth. "Until Tomorrow Comes" is a poetry book is a journey growth and awareness.
Joey Pinkney: Where did you get the inspiration to write "Until Tomorrow Comes"?
LaDonna Marie: In writing "Until Tomorrow Comes", I found my inspiration spirituality from God, through wanting to share his love in moving in positive directions in life. Poetry has always been for me my voice when I couldn't speak. Continue reading 5 Minutes, 5 Questions With… LaDonna Marie, author of Until Tomorrow Comes →