JoeyPinkney.com Exclusive Interview
5 Minutes, 5 Questions With…
Jonathan Moeller, author of Ghost in the Blood
(Azure Flame Media, LLC)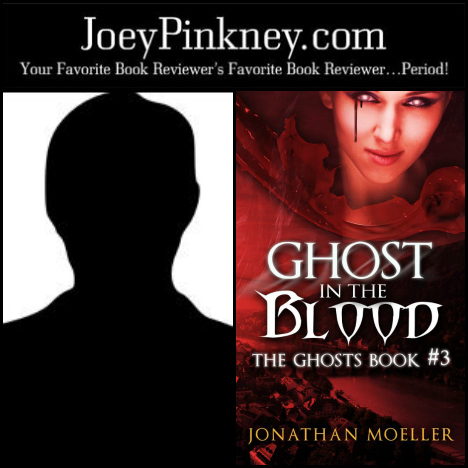 Caina Amalas, is a nightfighter of the Ghosts of the Empire. She's essentially a secret agent of the Emperor, and she travels around the Empire dealing with corrupt nobles, evil sorcerers, slave traders, and occasionally far more dangerous things.
In "Ghost in the Blood", Caina goes to the city of Marsis to track down a particularly vicious group of slave traders. When she finds them, she discovers that the slavers are working for an ancient sorcerer of immense power and cruelty, a sorcerer who is preparing a spell that might shatter the world.
Joey Pinkney: Where did you get the inspiration to write "Ghost in the Blood"?
Jonathan Moeller: Long story.
In 2007, the anthology "Marion Zimmer Bradley's Sword & Sorceress 22" opened up for submissions. I spent several weeks carefully writing and polishing a story. The editor liked it, but said it wasn't the right tone for the anthology, and so rejected it. The submission period hadn't closed yet, so in three days I wrote, edited, and sent in a new story with exactly the opposite tone. The first story had a very "high fantasy", Arthurian feel to it. The second story, about a spy and assassin named Caina Amalas, had exactly the opposite tone. Continue reading 5 Minutes, 5 Questions With… Jonathan Moeller, author of Ghost in the Blood →