JoeyPinkney.com Exclusive Interview
5 Minutes, 5 Questions With…
Digger Cartwright, author of Conversations on the Bench
(Xlibris)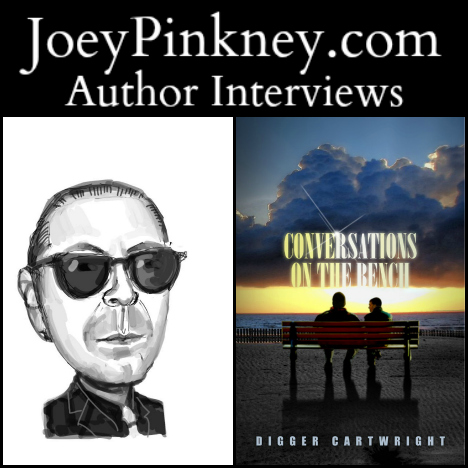 Life lessons, wisdom, wine, women, and simple conversations… An inspirational story based on actual events.
I only met Sebastian Peréy in person on one occasion, but that was enough for him to make a lasting and indelible impression. I'll never forget that day. Even though it happened many, many years ago, it still lingers as fresh in my mind as if it were only yesterday.
Joey Pinkney: Where did you get the inspiration to write "Conversations on the Bench"?
Digger Cartwright: The inspiration for "Conversations on the Bench" came from two friends, Sebastian and Robbie. Sebastian was a mentor to Robbie, sort of like Yoda to Luke Skywalker. Continue reading 5 Minutes, 5 Questions With… Digger Cartwright, author of Conversations on the Bench →